Plan Your Trip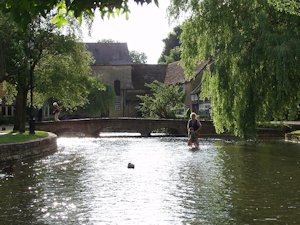 Some first-time visitors to the UK look at our size and think a one week trip will cover everything of interest, because we would fit into most other countries many times. It is not easy to explain that for such a small area, the UK has many different types of landscape creating a large variety of interesting and beautiful places to see all over the country - coastal areas from flat estuaries to high cliffs, countryside of moorland through to cultivated farm land and towns and cities constructed of many different materials, all interspersed with villages, ancient monuments, historic houses, gardens and other attractions from internationally famous to local interest.

Once you arrive in the UK, if you like to talk to people, you will be inundated with "if you are going to Cotswolds/York/Lake District/Cornwall, you must see this/you really mustn't miss that" and "we know the most beautiful/amazing/fantastic house/garden/village/castle/view/walk/drive/ only 20/40/90 minutes out of your way", so your "must see" list could grow longer and longer.
UK Roads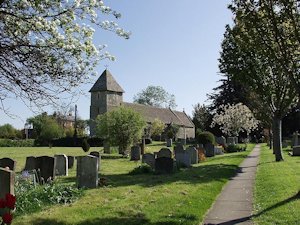 UK roads become smaller and windier the further you travel from cities and motorways, so allow more time on often wonderfully scenic roads, which beg you to stop and look at the view from every new corner. It may be helpful to know that travelling through Wales, the Lake District and especially the Highlands of Scotland, you seldom travel in the straight line you might expect looking at a map – an apparently short distance may be 10 times longer, as you drive around, not through, the mountains and the lakes (lochs).
If you try to cram in too much, you may see only the tarmac on the road in front of you whilst driving from place to place, with no time to experience or enjoy what you have come to see.
To see it all you would need a lifetime.

To see a good proportion just of the Cotswolds area's well known attractions, plus some of its "hidden places", you would need a month, so you have to accept some things will be left until next time.
Booking Your Accommodation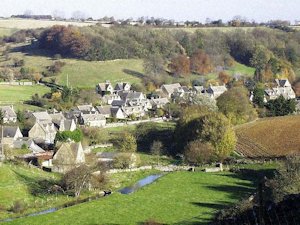 Once you have outlined your trip, do not think you must book all your accommodation months in advance. Bank (public) Holidays are busier, as are some popular areas at certain times, but unless you have a particular requirement e.g. for disabled access or more than 4 people, you could consider booking some of your accommodation as you go – either a few days in advance or even look when you arrive, and you will find there is more accommodation available than the internet or guide books indicate. This gives you the freedom to stay longer when you find there is more to see, or to move on if somewhere is not what you expect.
There are several ways to find accommodation whilst you are travelling:
1. The internet – most listing sites with online booking are charging commission to the B&Bs; this often causes increased prices, so find independent websites or listing sites with direct links to individual websites and ask about direct booking prices.
2. Books and brochures, both local and countrywide, many of them free, picked up from Information Offices and other places
3. Guide books bought from book shops, newsagents and Information Offices
4. Booking service at the Information Offices, both for that area and for where you are going on to – called Book-a-bed-ahead.
5. Accommodation which is full will often give details of other local places to stay.
Further Information
When you arrive in an area, your first port of call for information is your host – and B&Bs are the best source because owners are generally local, they tend to be available, have experience of helping other guests to get the most from their time and they often have a good supply of information and local knowledge. They can help you choose the places you want to visit, tell you of the hidden places unknown to most people, provide details of the special parking places, the different route which gives you an extra view and perhaps a short walk – all made more personal because these people want to help you get the best from your available time. They are around at the times you are planning your day.
---